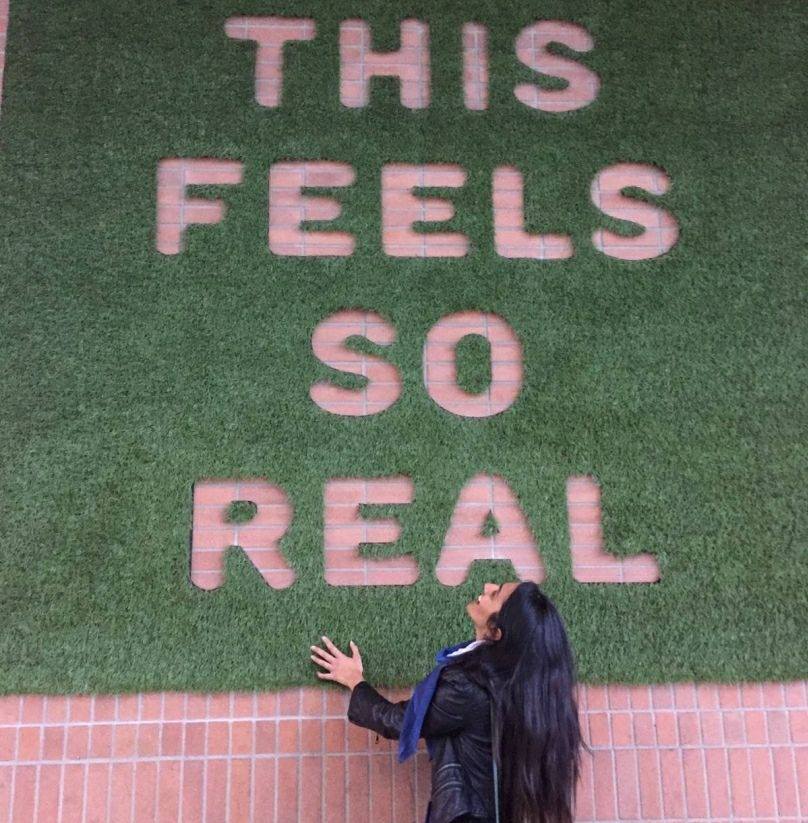 Name: Aisha Zaman
Location: Calgary
Born: Calgary
Occupation: Immigration Consultant, Studio Manager, and Server
Describe yourself in 3 words: caring, fun, and patient
What do you love about your life? That it's so full! I'm always on the go but I love that feeling. I also love that I have so many wonderful people in my life and that I get to plan my schedule so I actually get to spend time with my friends.
How are you a member of the Tribe? I've purchased a couple items from Tribe and I've donated to them at their Farewell Summer Party. I also love sharing Tribe's story with people that I meet because I really believe in what they are doing.
What do you love about the Tribe? I love the story of Tribe and that Bobbi knows who she's purchasing her products from and that money from the product goes back into that community. I'm critical towards the idea of ethical consumerism because a lot of businesses don't give back items or support that are actually needed in the communities that they take from. So I really appreciate the research and dedication that Tribe puts into making their products truly ethical and fair.
What Tribe of Lambs product do you rock? A beautiful blue scarf and the Sundar ring.
How is TOL impacting you? Ever since finding out about TOL and meeting Bobbi, I've fallen in love with their mission and talk to people about TOL all of the time. And it's inspired me to believe that ethical consumerism could actually work.
Favourite life experience thus far? Hiking the Juan de Fuca. It taught me a lot about the person that I really am versus who I believed I was.
What is your biggest dream in life? That we somehow figure out a response to Climate Change that includes the needs and interests of even the most vulnerable.